At the end of Book Blogger Appreciation Week, I made a goal for myself to participate in and create some reading challenges of my own. Here are the ones I'm participating in:
In case you don't know, The Contemps Challenge requires that you commit to reading 18 of the 21 books published by these authors over the course of a year. You have till November 15, 2010 to make the commitment. So far, I've read the following books for this challenge:
1. Freefall by Mindi Scott
2. Losing Faith by Denise Jaden
3. Fall For Anything by Courtney Summers
—————————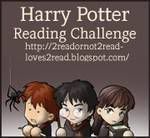 One of my blogging friends, Marcie Turner of 2 Read Or Not 2 Read is hosting Harry Potter Reading Challenge 2011. Since I've never read these novels yet and can probably manage to fit in one book a month from this series for the first seven months of the year, I'm really excited to be participating this year. As I've read the books, I'll mention them here and link to the reviews from this page.
—————————
Over the last year, I've become enamored by reading a lot of YA historical fiction, and I have my eye on a bunch of new ones that will be published in 2011 as well as those that I missed in 2010. With that in mind, I knew that the YA Historical Fiction Challenge was right up my alley.
There are three participation levels for this challenge, but I'm selecting Level 2: 10 YA HF books in 2011, which is a few more than I read last year. Once I've read some books for this challenge, I'll list them here and link to the reviews.
—————————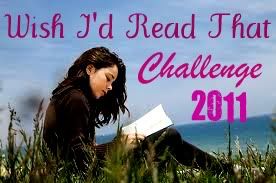 Recently I wrote a post about the 10 Books I Wish I Read In 2010, so when I heard about the Wish I'd Read That Challenge 2011, I really wanted to participate. Reducing the TBR pile is always the goal, so I can't wait to start in on the books published before 2011 that I still need to read.
For this challenge, I'm going to aim for the fourth level Obsessed – Read 20 books. Wish me luck and look for the list of books that I've read and reviewed here.
—————————
The 2011 Debut Author Challenge is the chance for lovers of middle grade and young adult fiction to check out a minimum of 12 debut novels over the course of the year. There is no maximum though, so we're encouraged to read as widely as possible.
Once I've read some qualifying novels, you'll find them (along with links to the reviews) listed here.